Beauty of Sarıgerme and its Region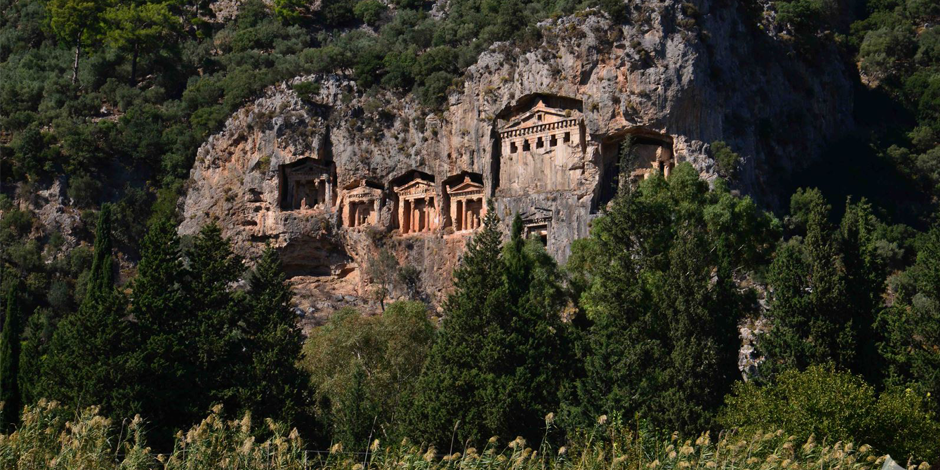 Are you planning a summer holiday in Turkey and looking for a beautiful destination to explore? Consider Sarıgerme and its region, a stunning area located just a short drive from Dalaman Airport. With its beautiful beaches, charming towns, and natural wonders, Sarıgerme and its surroundings offer something for every traveller.


To make the most of your holiday, we recommend renting a car from Dalaman Airport. Car rental gives you the freedom to explore at your own pace and visit all the top attractions of the region. Here are some of the must-visit places in and around Sarıgerme:


• Sarıgerme Beach: This stunning beach is known for its crystal-clear waters and soft golden sand. Spend a day sunbathing, swimming, or trying water sports.


• Köyceğiz Lake: This beautiful lake is surrounded by lush greenery and offers plenty of activities, such as boat tours, fishing, and hiking.


• Dalyan: This charming town is known for its historic rock tombs and natural mud baths. Take a boat tour to see the tombs and relax in the rejuvenating mud baths.


• İztuzu Beach: This protected beach is famous for its nesting sea turtles and beautiful scenery. Visit during the nesting season to see the baby turtles hatch and make their way to the sea.


• Kaunos: This ancient city is located near Dalyan and offers impressive ruins to explore, including a theatre, acropolis, and baths.


Before you start your adventure, familiarize yourself with local traffic rules and regulations, and make sure you have all the necessary documents and insurance. With a rental car from Dalaman Airport, you'll have the freedom to explore Sarıgerme and its region at your own pace and discover all the hidden gems this beautiful area has to offer.


Renting a car from Dalaman Airport is the best way to explore Sarıgerme and its region during the summer holiday. Book your car rental today and get ready for a memorable adventure!

Sarıgerme, where you can enjoy the clean sea on the blue flag beaches, is a town where you can easily reach the 7 km long beach with daily boat tours. Sarıgerme is an exquisite place where you can see ruins such as the ancient city of Psilis while cycling in the forest.
Two main places to visit in Dalaman Sarigerme (Municipal Beach)... Sargerme Sarçed Beach, which stands for Sargerme Environmental Education Association, is a very beautiful beach that appeals to many segments. Sarçed Beach consists of sand and is very suitable for families with children. This is a place where those who do not know how to swim can prefer. The beach length is about 200 metres. You can easily reach here with Sarigerme minibuses.