Discover the Best of Marmaris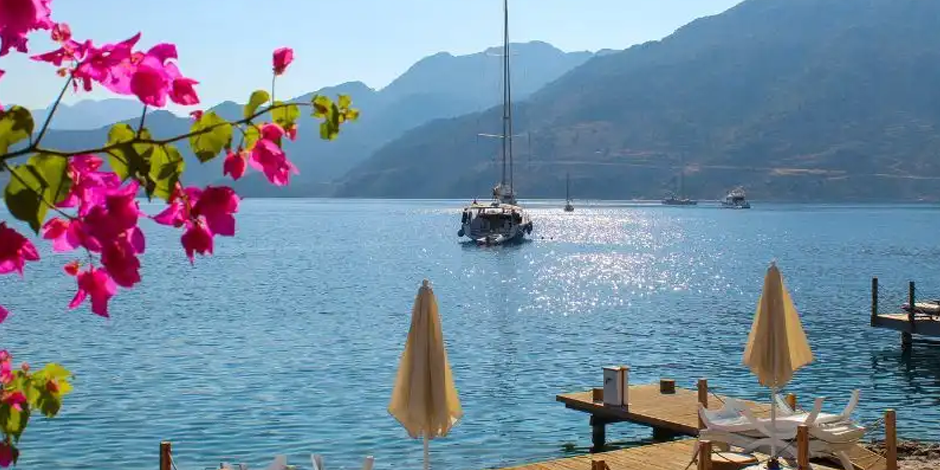 Discover the Best of Marmaris and Its Region with a Car Rental from Dalaman Airport
Marmaris
is a popular summer destination in Turkey, and for good reason. This beautiful coastal town boasts stunning beaches, crystal-clear waters, and vibrant nightlife. But Marmaris is more than just a party town. Its region is also home to historical sites, natural wonders, and charming villages. The best way to explore Marmaris and its region is by
renting a car from Dalaman Airport.
Here are some of the must-visit places in and around Marmaris:
• Marmaris Castle:
Built in 1522, this castle is one of the town's most iconic landmarks. Take a walk through its halls and enjoy panoramic views of the sea and town.
• Dalyan:
This charming town is just a short drive from Marmaris and is known for its natural mud baths, historic rock tombs, and river delta.

• Cleopatra Island:
Legend has it that Cleopatra herself swam in the waters surrounding this beautiful island. Today, visitors can enjoy its sandy beaches and crystal-clear waters.
•
Pamukkale:
This UNESCO World Heritage Site is located about 3 hours from Marmaris, but it's worth the trip. Marvel at the natural terraces of white calcium carbonate and take a dip in the hot springs.
•
Datça:
This picturesque town is located on a peninsula between the Aegean and Mediterranean Seas. Its quaint streets, crystal-clear waters, and historic sites make it a popular day trip from Marmaris.
Before you start your adventure, make sure you have all the necessary documents and insurance and familiarize yourself with local traffic rules and regulations. With a rental car from Dalaman Airport, you'll have the freedom to explore Marmaris and its region at your own pace and discover all the hidden gems this beautiful area has to offer.
Renting a car from Dalaman Airport
is the best way to explore
Marmaris
and its region during the summer holiday. Book your car rental today and get ready for a memorable adventure!